Your One Stop Laminated Tarpaulin Manufacturers Serving High-performing Sheets
Goldcoin Tarpaulin Company is invested in manufacturing and selling cross laminated tarpaulins and multi layered cross laminated tarpaulin in India. Our products are designed for utmost protection of your industrial and commercial assets.
With a team of experts having decades of experience you are assured of a premium range of sheets. Our high-quality products are designed to withstand extreme climatic conditions with durability. This aspect makes our company one of the leading laminated tarpaulin manufacturers in India.
Advantages Of Our Scientifically Devised Product Portfolio For Different Industries
Our HDPE tarpaulin product line has transformed the landscape for protection of valuable assets.
As cross tarpaulin manufacturers, we offer 100% leakage proof sheets in the specific size you require.
Due to the stringent manufacturing process, the sheets withstand harmful UV rays.
Our team uses the precise materials to create cross laminated tarpaulin in India for a wide range of commercial and industrial applications.
The multi-layer cross laminated tarpaulin is a result of a carefully created catalytic process that provides the optimal tensile strength.
We also make anti-evaporation sheets as multi layered tarpaulin manufacturers and experts.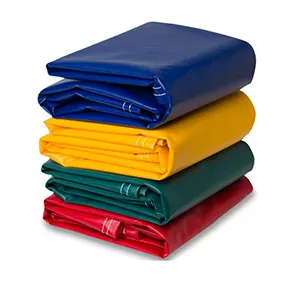 Cross tarpaulin manufacturers like us serve industries like agriculture, engineering, warehousing, manufacturing units like plastics, sports goods, entertainment, transportation and logistics and railways.
Best Applications
Protective shade during monsoon season.
Ideal for shielding materials on the construction sites.
Animal sheds can be covered in intense summers.
Wrapping goods during transportation from warehouse to destination during the rains.
Custom Designs Are Popular
As one of the leading suppliers we are often consulted and asked to deliver custom sheets. Clients can ask for special size, color range to protect their assets. We prefer a one-time consultation to understand your requirement and application. It enables us to prepare the best product which can be used to your advantage.
Cross laminated tarpaulin, India suppliers like Goldcoin Tarpaulin company select the best and trained people for manufacturing. We use excellent cross cut films which undergo the fusing process. For custom designs we continue to innovate and offer the best reinforcing seams.
Multi Layer Tarpaulin Manufacturers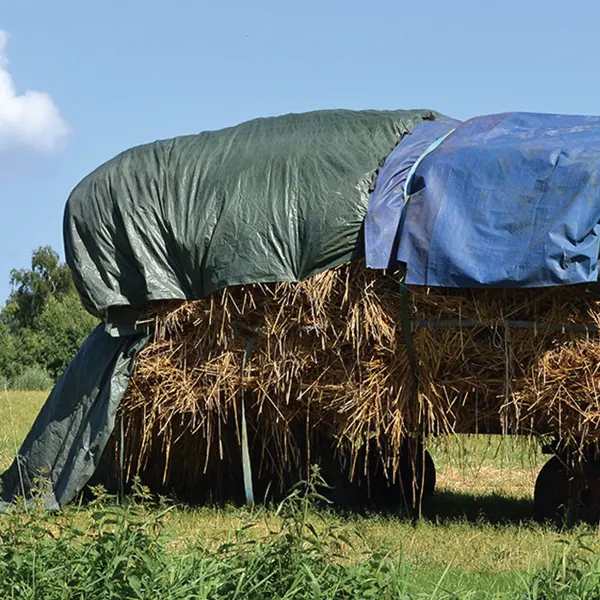 Due to our strong R & D, we are able to create the best multi layer tarpaulin for different clients. As per the basic requirement HDPE is used with minimum 50 GSM to 350 GSM. It enables you to use for commercial, domestic and any other industrial purpose. We can also make it in a way it can be recycled for additional use, thus offering value for money.
If you belong to the agricultural industry, choose as the preferred laminated tarpaulin manufacturers. We make excellent grade of vermin beds for you. It is laminated on all sides to protect the soil, seeds and germination process. We use the virgin polyethylene, which is the finest raw material. Due to its flexible nature it can accommodate the right amount of soil. Its other qualities include:
Lightweight and cost-effective
puncture proof and easy to handle
resistance to acids, dyes and staining
repairable and reusable
strong eyelets made of good aluminium to fit it well
No matter which industry you belong to, we are able to manufacture and supply the best cross tarpaulins.
Get in touch with our team to get the best business deal from Goldcoin Tarpaulin company.