Goldcoin Group
A reflection of who we are and what we do:
"We have you coverd"
Goldcoin Group is a leading manufacturer of 14 varied products with 8 manufacturing plants catering to Flexible & Rigid Packaging, Insulation, Abrasive & Protective Packaging Industry since 2005.
Multilayer Cross Laminated Tarpaulin is one of our important products which we manufacture and are designed to meet the International Standards. We have a state-of-the-art manufacturing facility in Rajkot, Gujarat, from where we deploy all our products. Our Multilayer Cross Laminated Tarpaulin products exhibit consistency and quality and are backed by solid guarantees.
Goldcoin Multilayer Cross Laminated Tarpaulin excel in manufacturing solutions and cater to industries based both in India and overseas. Our broad client list includes several industries such as agricultural, farming, mining, rural, quarantine and waste management, military, marine, shipping, camping, transportation and many others.
With a combined experience of many years, we aim to provide customers with the highest levels of professionalism, service & quality. Our success has been forged through complete commitment towards innovation and high-quality products. We strive not just to meet client expectations, but to exceed them.
We value all our customers and take pride in delivering personalized service as a trusted supplier. We understand that many of our customers require products for daily business use, which is why we have a wide range of roofing tarpaulins, builders floor sheets, hay covers, grain covers, container lines, covers for transportation always in stock.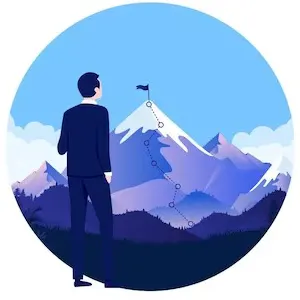 Mission
Our Mission as a group is to be the leader in Protective Packaging & Insulation Industry
Vision
Our Vision is to enhance the values of life by taking a step forward to conserve our natural resources & save energy all across the globe, through our extensive range of PLASTICS PRODUCTS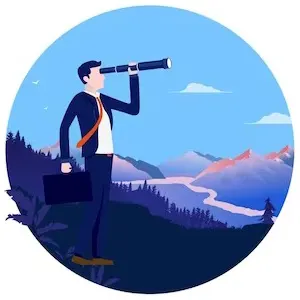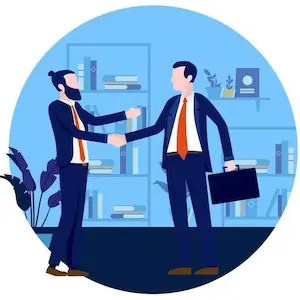 Values
Conserve natural resources
Follow Business Ethics
Teamwork
Service Oriented
Attain high Quality Standards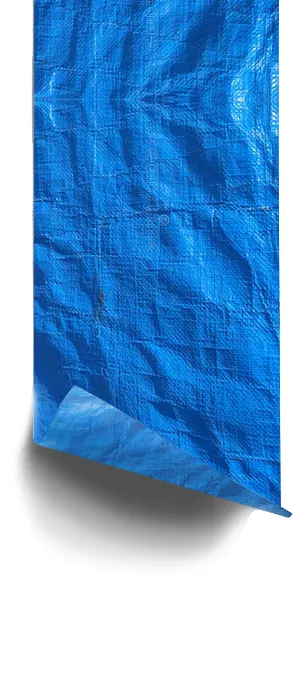 Introduction of Goldcoin
We manufacture and market multilayer cross laminated Tarpaulin under Goldcoin brand. It is comprised of multiple film that is oriented and bonded by novel technology. It provides strength in machine and transverse both direction. Puncture resistance, no pin holes, no crack and shreds. Extremely light weight with no compromise in strength, UV protected.
Goldcoin Tarpaulin is odourless, non-toxic, 100% recyclable. It can also be used for food protection.
Goldcoin V/S Conventional (Traditional) Tarpaulin
| Goldcoin | Conventional Tarpaulin |
| --- | --- |
| Goldcoin Brand Multilayered cross Laminated U.V. Stabilised Plastic Tarpaulin have desired mechanical properties like Tear. Tensile, Impact, Strength & 100% Waterproofing properties in the basic material it self | This covering are not waterproof and not laminated. |
| Film multi oriented and cross laminated for better strength | Made from woven sack polyethylene fabric laminated with poly film |
| Cross lamination in MD and TD so no possibility of De-Lamination. Long product life | Due to Manufacturing process, product gets delaminated, Very fast product ageing |
| Excellent weathering resistance due to cross lamination in MD and TD both direction. No complain of pin holes, craks, shreds. Long lasting product | Unidirectional Lamination develops pin holes and crack and shred. Poor weathering resistance. |
| Cross lamination reduce thickness and reduce weight | Unidirectional aligned layers makes it heavy. |
| Excellent sealing property of product. Ultrasonic welding provides full strength sealing of product. | Sealing property has poor life and stitching wear off easily |
| Excelent water and barrier property | poor water resistance and poor water barrier property |
| Good weathering resistance even on direct exposure to sunlight | Exposure to Sun/weather reduce product life develops crack and shreds. |
| Ideally no eyelets attached so less possibility of wear and tear of corner | Eyelet provided on reinforced sides may weak the tarpaulin as it tears off easily. |
| Technological innovation provides precision on thickness/GSM or new edge technology has excellent control over strength, tolerance and thickness (GSM) | GSM/Thickness variation issue. |
| Goldcoin Tarpaulin is light weight and easy to handle | Other conventional tarpaulin like PVC Tarpaulin are heavy, not moisture resistance and difficult to handle |
| Post service life, product is 100% recyclable, environmentally sustainable and eco-friendly. | Post service waste generated is not eco-friendly. |